It's December and nearly the end of the year. The good news is that fall semester is almost over and you'll soon be enjoying holiday break with your family . The bad news is that with the end of the semester comes final exams and with holidays comes tons of planning and preparation. You may be freaking out right about now. Honestly, I don't blame you. But take a deep breath and keep these things in mind as you tackle this crazy time of year. 
Be Realistic
As in every other aspect of college life, it's important to have realistic expectations about finals and your holiday celebrations. Preparing for finals and tackling all the details that go into making the holidays merry can really take a toll on you if you try to take on too much. Keep in mind that it's more important to get through this time without having a nervous breakdown than it is to get all A's and have a picture perfect holiday. You don't have to do it all like a Supermom. Just follow my final exam tips and keep in mind that you've studied hard all semester. You've done well so far. Finals are just one more test to take. If, by chance, you have a class or two that you haven't done so well in thus far, keep in mind that you can only do your best. Some courses are more difficult for us than others. There's always the option of taking a class again for a better grade, and it's really not the end of the world to do so. As for the holidays, this is a time to spend with family, to give and to love. Don't let it stress you out to the point that it's no longer fun.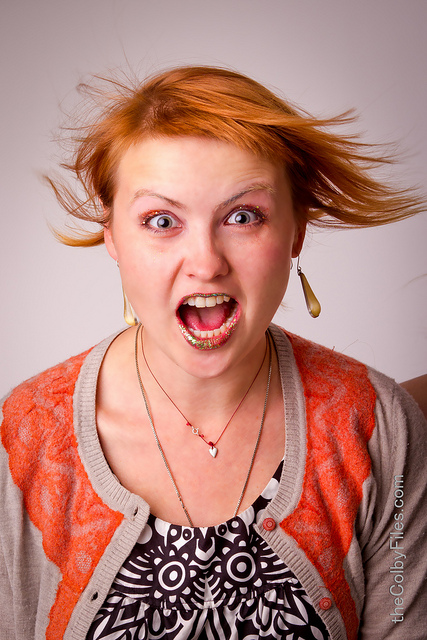 photo credit: The Colby Files via photopin cc
Don't go it alone during this hectic time. Call in reinforcements to help ease your burden. Ask older kids to quiz you or enlist your husband to take on some of your regular chores. Maybe a friend or neighbor can watch the kids for you while you study. You'll repay them later; you can even set up a deal now so you don't feel like you're taking advantage. Don't forget to reach out to your loved ones when you're feeling the pressure. Having a sympathetic ear can go a long way to easing your stress. A support system is important. Utilizing your network of support can help to improve your physical health and mental well being.
Think Positively 
What you think definitely affects the way you feel. Don't get down on yourself just because you can't do it all or do it the way you think you're supposed to. Take time to remind yourself that you're just one person, and you're doing the best you can. Reframing your thinking can really change your outlook , and looking at ways you can change your situation or make it better is incredibly empowering. If you're feeling like you just can't make it through until the end of finals week, remind yourself that it's only a few more days and that no matter what happens, it will be over and you can enjoy your time off. You'll come back next semester feeling refreshed and renewed. Test anxiety is normal, but don't make yourself sick with worry. Make a list of things you can do to get through finals or handle the holiday preparations can lead you to feeling more in charge of your life, not so much as someone just being swept along with the tide. 
As parents, we often set high standards for ourselves. That's an admirable thing; however, there's a fine balance between being successful and driving ourselves crazy. I've found that a happy medium is usually best in all areas of life. What do you think? Are there tips you can share from a particularly stressful time in your life? I'd love to hear them.